Photos of the ancestors and assorted relatives of the McLeland-Wieser Clan
Bernard Anstoetter and Lidwina Kramer and their descentants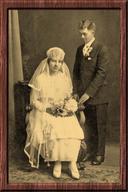 The 10 children of Bernard Joseph (known as Ben) Anstoetter and Lidwina (known as Lydia) Kramer, their 36 grandchildren, their more than 70 great grandchildren and dozens of great great grandchildren remain a close knit bunch even after the deaths of Ben in 1989 and Lydia in 1995.  Ben was the youngest son of John Herman Anstoetter and his second wife Gertrude Erdmann.  John Herman arrived in the...
More...
Henry Brack and Elizabeth Fuchs and their children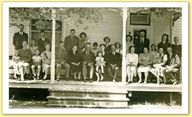 The Brack family of Rush County, Kansas were pioneering German Russian who helped lead the immigration from Russia to the Great Plains.  The 4 Brack brothers, their families and their mother arrived in Rush County, Kansas in 1876.  Henry Brack and Elizabeth Fuchs raised a large family in Otis, Rush County, Kansas.  Their 2 sons and 6 daughters mostly lived their lives in and around Otis.  Family...
More...
Honkomp, Kramer and Erdmann Family Photos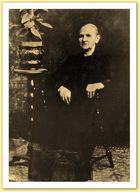 Henry Honkomp immigrated to New Vienna, Dubuque County, Iowa in 1844.  He married Anna Kramer a daughter of Anton Kramer also an immigrant to New Vienna in the 1840's.  Both families came from the Oldenberg region of Germany, specifically the villages of Damme and Steinfeld which are very close together.  The Erdmann daughters Elizabeth and then Gertrude married John Herman Anstoetter in Iowa in...
More...
John McLeland and his descendants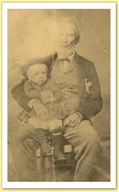 John McLeland, son of James McLeland and Jane Rulon McLeland was born in Kentucky and moved with his family to Indiana as a young adult.  He married first Matilda Asher in Wayne County, Indiana in 1829.  They had 2 sons and 2 (possibly 3) daughters.  Lindamira, Caroline, Thomas Asher and James R. were young children when their mother died in 1841.  John remarried in February 1843 to Martha Jane...
More...
Thomas Asher McLeland and Caroline Decker and their descendants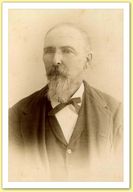 Thomas Asher McLeland moved from Boone County, Indiana to Allen County, Kansas in the fall of 1858 with his brother James R. McLeland and several of his Asher cousins' families.  There he met and married Caroline Decker daughter of William Decker.  Caroline was born in Mifflin County, Pennsylvania and at the age of 25 had moved first to Illinois then Kansas with her father, stepmother Catherine...
More...
Henry Scheck and Elizabeth Mueller and their descendants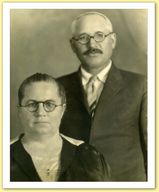 Henry Sheck and Elizabeth Mueller immigrated to the U.S. in 1900 from the Volga region of Russia.  They came to Kansas via Mexico where they apparently lived for a short amount of time. Henry's sister Katherine Zimmerman was living with her family in Rush County, Kansas and Henry and Elizabeth joined her there.  They raised 10 kids on a variety of rented farms in the region.  Their twin sons,...
More...
Anton Wieser and Elizabeth Winter and their descendants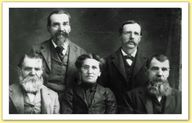 The family of Anton Wieser and Elizabeth Winter Wieser came from Volkertshausen, Baden, German to the US in 1857 and settled in Dubuque County, Iowa.  Their children Andrew, Theodore, Martin and Frances remained in Iowa. Their oldest son Vincent eventually moved to Texas.  The grandchildren and great grandchildren of Anton and Elizabeth are spread across the U.S. from Massachusetts to California...
More...
The Descendants of James E. Whitman through his son George W. Whitman and Phoebe E. Thomas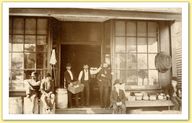 James Ervin Whitman and his family moved from Jackson County, Ohio, to Ralls County, Missouri then to Appanoose County, Iowa and finally to Pleasanton, Kansas.  James' son by his first wife Mary Wills Savage, George Washington Whitman married Phoebe Elizabeth Thomas in Appanoose County, Iowa.  Their eldest daughter Nellie Valentine Whitman married James Riland McLeland in Pleasanton, Kansas in...
More...
---
| | |
| --- | --- |
| Copyright (C) 2006-2007. All rights reserved. Wednesday, March 12, 2008 | www.mcwieser.info - Heather McLeland-Wieser webmaster |